Favorite Beauty and Haircare Products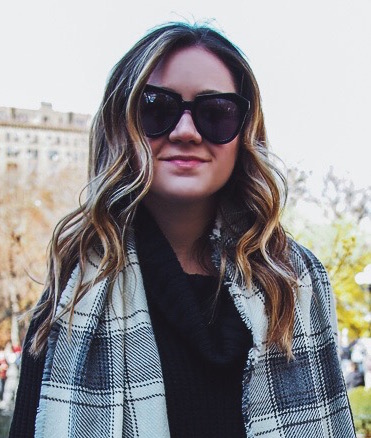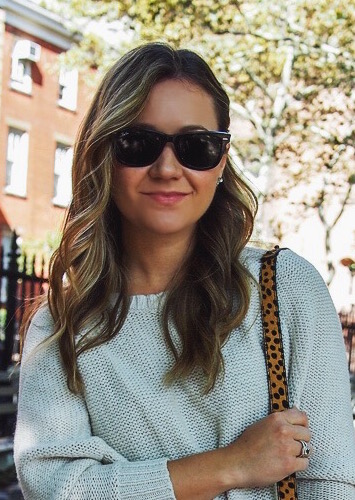 I wanted to try something a little bit different and do a beauty post on Fizz and Fade for the fist time. I have mostly focused on fashion and design-related items, but hair and skincare also play a role in defining your personal style so I thought this could be relevant and helpful to share. I am by no means a hair or skincare guru, but I have tried a lot of products and techniques over the years and have learned what works for me and what doesn't. I hope you can learn a thing or two or discover a new product you might want to try for yourself! Let me know in the comments below if this type of post is something you would be interested in seeing more of in the future.
Skincare
I'll be the first to say it, I have struggled with getting my skin to cooperate ever since middle school. I was always looking for that one perfect product that would make my skin clear and bright. Turns out there is no magic product, but rather a smart use of different products that has helped to improve my complexion quality. First and foremost, I always always wash my face before I go to bed at night. This is so critical especially if you wear any sort of make-up. I use a make-up removing wipe first to get off all my makeup and then I wash my face with a oil-fighting cleanser and my Clarisonic to get my skin fully cleansed. Afterwards, I apply an overnight treatment such as Kiehl's Midnight Recovery Concentrate allover, which leaves my skin refreshed and glowy in the morning, plus it smells awesome. I will lightly dab an undereye cream like Kiehl's Powerful Wrinkle Reducing Eye Cream under and around the outer edge of my eyes. In the morning I will wash again, this time without the Clarisonic, and then apply my all-time favorite moisturizer, Kiehl's Ultra Facial Cream. Since I have been blessed with combination skin (insert sarcastic face here) my skin will often be oily and dry at the same time. For those dry spots I will apply First Aid Beauty's Ultra Repair Hydrating Serum, which can be worn at night or under make-up during the day. For any blemishes, I apply Kiehl's Acne Blemish Control Skin Clearing Treatment (you can tell I love Kiehl's!). A mask favorite of mine is Glamglow's SUPERMUD Clearing Treatment - I tried this for the first time a couple months ago and love it. If you have any breakouts, this stuff works like magic as a spot treatment or allover. I haven't tried Glam Glow's other products but have heard great things about their THIRSTYMUD for dry skin and the YOUTHMUD for anti-aging.
Haircare & Styling
I have been curling my hair since high school and most people who see me on any regular basis will know the loose beachy-style waves are my MO when it comes to signature hair style. I have used many curling irons and tried many curling techniques along the way. While there are tons of methods of getting loose waves (a quick search on YouTube for "beach waves hair tutorial" just yielded me 125k hits), there is not better way to master the technique than getting the practice yourself on your own hair. To get my signature waves, my first step after getting out of the shower is to spray on Healthy, Sexy Hair Soy Leave-In Conditioner which I comb through with a wide-tooth comb. This leave-in conditioner is really lightweight and does not leave any greasy residue or heavy product feel. I will then add a gum-ball size dollop of Redken's Full Frame Volumizing Mousse at the roots of my hair. This adds great volume without any stickiness. I really work it into the hairline and roots only, just to get the volume on top. Lastly, I apply a teeny amount of Alterna's Kendi Oil just to the ends of my hair. This helps to nourish and protect from split-ends due to heat damage as well as tame any frizz. One more comb through with the wide tooth comb to evenly distribute the products and then I rough blow dry using only my hands, no brush. Depending on your hair type this may not work for you, but my hair is fine and fairly straight so a blow-dry with no brush leaves me with pretty smooth hair. Since I am not including my own curling tutorial, I have linked a video here from Nicole Guerriero that is the closest tutorial I have found to how I curl my own hair. My weapon of choice for curling is the GHD Soft Curl iron. I got this recently and love it. My hair holds a curl really well, but even my friend with super soft thick hair that never curls got lasting waves with this guy, I definitely recommend it!
The most important factor in getting a soft loose wave like I do, is the finishing technique. I curl all over, spray on my favorite Moroccanoil Hairspray quite liberally and then let dry/cool for a few minutes. The money move- after the hairspray has dried, use the wide tooth comb again to comb through all the curls. This breaks up the product adding movement, looseness and a free-flowing look, not to mention extra volume. Your hair should be easily brushed through with your fingers, if there is still stickiness from the hairspray, comb through again. If you are using a soft hold flexible hairspray (like my fav Moroccanoil, the curls will still hold after combing through.
And there you have it, my skin and hair routine! Let me know what you think, if this is helpful or not or if you'd like to see more posts like this one. I had added links below to all the products I mentioned above, let me know your favorites that I need to know about!